What is the Best Furnace for 2023?
The New Heater Rated the Best for Quality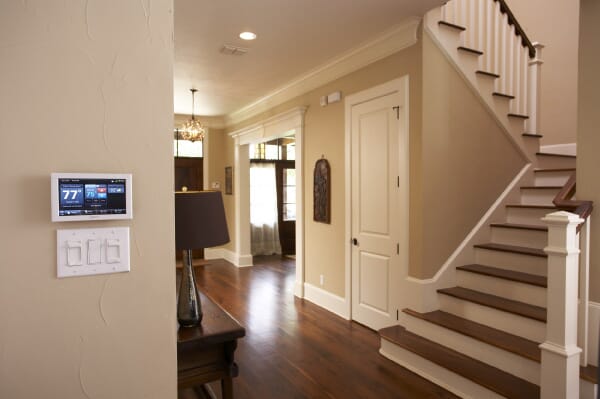 When making a big investment for your home, you need to be sure you choose the absolute best for your money. Getting a new furnace installed is one of those big and important investments. But when it comes to getting a high-quality new heater, it's an investment that you can expect to pay off – in more ways than one.
With a new efficient furnace, your family will reap the benefits of having better and more consistent heat throughout your Denver home. In addition, you will find a great advantage of having a new home system that is very energy efficient.
Why Quality Matters for a Furnace
When you're buying a new heater, you need to know you are getting one that will last a decade, or even 20 years or more. That is why quality is so important. You need it to work well and efficiently the first year you bought it, and every year after for a long time to come.
Quality also comes in play with how much your furnace is going to cost you every month on your utility bill. A heater that runs at high efficiency throughout its lifetime means a low and consistent energy bill.
A quality professionally installed furnace should also give you peace of mind. Worries of breakdowns and other problems should be gone when you have a new heater in your home. You can further keep problems at bay by ensuring heating maintenance and tune-ups are handled on a regular basis. Many homeowners can handle the majority of furnace maintenance tasks, but local HVAC companies like DALCO provide yearly maintenance service to handle this work for you. These are professional tune-up services to ensure potential problems do not get missed.
2021 Best Furnace Brands
If you are looking for the best furnace for 2021, it's important to compare furnaces made by different companies. There are many brands of furnaces and heating units that are available to Denver homeowners. From Carrier and Goodman furnace to Trane and Lennox, each company creates their own furnaces. Which furnace brand should you pick?
Leading industry publication HVAC.com ranked Trane® as the #1 best furnace for 2020. With its incredible reputation and customer satisfaction, Trane has proven to be a top choice that people can rely on. "You will truly be satisfied and long-time customer."
From giving high ratings on such important factors like affordability, sound rating and efficiency, customers regularly say Trane is the best furnace.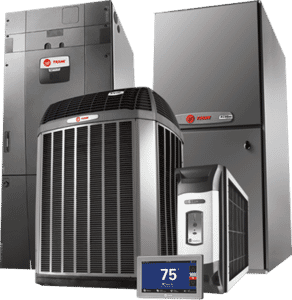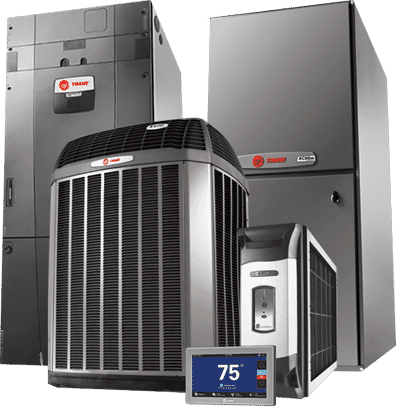 Through an assessment by Modernize, Trane® is recognized as "one of the industry's top heating and cooling specialists." The article points out some of the great qualities that make Trane heaters great such as:
Low running costs
Great quality for the price
Trane is a top homeowner choice


Trane is a company with a long reputation. Having been around since the 1800s, Trane has been focused on furnaces and other heating systems since 1916. That's over a century of dedicated experience in providing homes across the country with the best quality at options for any budget.
Trane is such a proven quality product, it is the only brand of heating and cooling equipment that DALCO Heating & Air Conditioning installs. However, our technicians are trained to handle any heating system. We have seen time and time again how Trane furnaces simply outlast and outperform the others. You can call on our team to repair any type of furnace you have.
Trane Furnaces – Tested Like No Other
When we say Trane furnaces are proven and tested, we mean it. No other HVAC manufacturer goes to the lengths that Trane does when it comes to quality control. Trane even has its own engineering department who's purpose is to put quality to the test.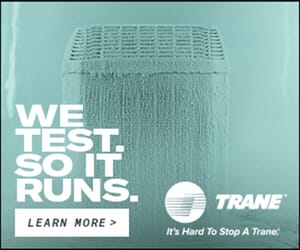 Ensuring quality starts with Trane's SEET – Systems Extreme Environmental Test. This is Trane's laboratory in Texas that conducts testing to ensure each and every unit is fit to work and fit to last. Each unit is subjected to severe testing of the problematic environments furnaces and air conditioners can face. From cold testing, warm testing to salt spray, Trane puts their products under extreme situations and conditions.
Trane "punishes" their systems in these tests to intentionally add years of wear to a unit in just a week's time. That way they can be sure their furnaces and ACs will work just as well for you year after year.
Trane Furnace Options – For Every Budget
There are a variety of options when it comes to purchasing a new heater. From efficiency to size, you want to find a heating system that is right for both your home and your budget. Trane provides several great furnace options to choose from. We know finding the right one is essential, yet not always easy. Contact DALCO Heating & Air Conditioning to get a free estimate on the furnace options that are right for your home and heating needs.
DALCO Heating & Air Conditioning is the Denver Area's Certified Trane Comfort Specialist
Because of Trane's high standard of quality service, DALCO Heating & Air Conditioning is proud to be the professional Trane HVAC installers here in Denver and surrounding Colorado communities. In fact, Trane is the only brand of furnaces and air conditioners we install.
Call DALCO at 303-979-7541 to get a free quote for a new furnace for your home. From the first in-home visit to securing permits and everything in between, our skilled team of licensed HVAC technicians will handle every detail of your installation.
We will go over all the furnace options you have. We listen to the customer's needs and desires for a new home comfort system and go over the variables that factor into choosing the right new furnace. From benefits of gas over electric furnaces, we can explain how different energy sources make an impact on your monthly energy costs.
While such factors as variable speed blowers and modulating gas valve functions can sound intimidating, it doesn't have to be. We will help you understand the important aspects of what makes a furnace right for your size of home and heating needs so you have the best information to choose the best furnace for you.
Call us today for a free quote on getting a quality tested Trane furnace installed in your home – 303-979-7541.