REST ASSURED YOUR COMFORT SYSTEM WILL WORK A LONG TIME
With an installation of a new furnace, air conditioner or other HVAC unit from DALCO Heating & Air Conditioning in Denver, you can have peace of mind knowing that it will last. You know this because we have trained and experienced professional technicians who install only top-quality, energy-efficient heating and cooling products.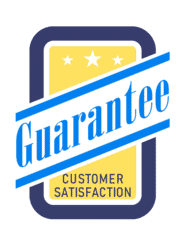 But no matter how perfect the install or HVAC product is, if a problem or breakdown happens, you can be guaranteed you are protected with a DALCO Heating & Air Conditioning warranty.
With a new Trane heating or cooling system installed in your home, you will receive a warranty on your HVAC equipment, no matter what. The length of this warranty coverage depends on the equipment. However, you can extend the warranty by registering your equipment within 60 days of installation. This registration requires no additional cost and, for some Trane equipment, can last the lifetime of your product. You can read more about Trane's warranty types and terms here.
REGISTER YOUR HVAC WARRANTY
THE DALCO PERFORMANCE GUARANTEE & PROMISE
DALCO Heating and Air Conditioning in Denver provides an additional performance guarantee for equipment that we have installed and is maintained and operated in accordance with the manufacturer's operating and maintenance manuals.
We promise your new HVAC system will have a maintained temperature variance of no more than 3 degrees. Feel confident that what degree your thermostat reads is really the temperature you feel.
Learn more about our Satisfaction Guarantee on a new system from DALCO Heating & Air Conditioning.