Top Furnace Issues during Cold Weather
Common Problems caused by Freezing Temperatures
A good furnace can last for many years, even decades. At DALCO Heating & Air Conditioning, we sometimes service heating systems that are over 20 years old. How well you maintain your HVAC system is the most important factor in how long it will last. But beyond basic home heating system maintenance, there are circumstances homeowners should be aware of to help keep their furnace working at peak performance.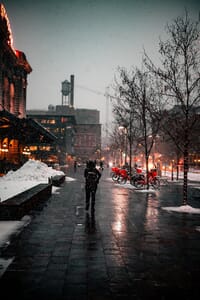 Colorado's extreme cold snaps we experience in the winter can really put your furnace to the test. The extra demand on your home's entire HVAC system and can lead to furnace problems that are more common during extreme cold weather.
How does extreme cold weather affect your furnace?
As the temperatures drop outside, the more your furnace must work to heat your home.
In this helpful article, we will go over the top furnace issues during cold weather that is most common for heating systems. Understanding these common problems will give you the tools to handle the issue quickly or possibly prevent them from happening altogether.
Top 5 Common Cold Weather Problems:
1. DIRTY AIR FILTER
Clogged filters could cause your furnace to cycle on and off more often. A dirty filter can cause poor air flow through your duct work. This could even cause your system to stop working.
TROUBLESHOOTING STEP: Change your air filter
---
2. THERMOSTAT PROBLEMS
Are you noticing your furnace is cycling on and off? Problems with your thermostat could be keeping your furnace from effectively warming your house. The problem may be that your thermostat needs to be calibrated.
TROUBLESHOOTING STEPS:
Check to make sure your thermostat is set to the right temperature.
You may need to simply change the thermostat batteries.
If that doesn't remedy the problem, contact us and a certified HVAC technician will calibrate your thermostat.
---
3. NO HEAT FROM POWER LOSS
Your furnace isn't working because of a power loss. Here in Denver, we know what a strong winter storm can do. But while a massive power outage can leave us in the dark and cold for days, even a little power outage can stop your furnace from working.
TROUBLESHOOTING STEPS:
---
4. FEELING COLDER THAN SET TEMPERATURE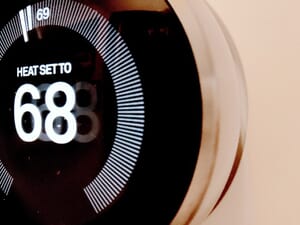 Does your home feel colder than your thermostat indicates? This is often a problem caused by dry air. Dry air is a regular winter issue for us. The solution to improving the humidity levels in your home is an item that works alongside your heating and cooling system.
TROUBLESHOOTING STEP:
Getting a residential humidification system installed will greatly improve your dry air problems. DALCO Heating & Air Conditioning are Denver's humidification system installation experts. Call us at 303.979-7541 for a free quote on getting a humidity system for your home.
---
5. FURNACE SLOW TO WARM UP
Your furnace takes too long to warm your home back up at night. Is it taking a long time for your home to warm up after you return home from work? The problem may be with how low you are setting the temperature to be during the day.
A programmable thermostat is an excellent way to control your home HVAC system and save money by being energy efficient. Whether you lower it in your digital program or do it manually every morning, you may be setting it too low. The energy needed for your furnace to get the temperature in your home back up to your evening thermostat setting may be too demanding to do quickly.
TROUBLESHOOTING STEPS:
Try putting your daytime setting (or the period of time you are away from home) to a higher number than usual. The downside is that you may see an increase in your energy bill. But it should remedy your problem of not being able to get your temperature to reach the desired number at night.
This cold weather problem could be happening because you have an old or failing furnace. You may need to consider getting a new heating system installed. A new furnace will heat your home more thoroughly and efficiently, an improvement you can expect to see with lower monthly energy bills. Contact DALCO with our online Ask-A-Tech form to learn how to determine if it's time to considering replacing your heating system.
Emergency Heating Repair in Denver
DALCO Heating & Air Conditioning in Denver provides preventive maintenance, routine repairs, new installations and 24-hour emergency service. We service the greater Denver metro area including Highlands Ranch, Lone Tree, Centennial, Parker, Littleton and Lakewood.
If your furnace is not working properly, call DALCO at 303-979-7541 for immediate repair service. You can also schedule a winter furnace tune-up and a free evaluation of your home heating needs.

We know furnace and air conditioning emergencies can happen any time of day or night and on any day of the year. For that reason, our DALCO team of skilled technicians is available 24/7 for service!
Watch a short video on the Top Furnace Problems in Winter on our YouTube channel. And subscribe for more helpful video tips.