PROTECT YOUR HOME'S HEATING & AIR SYSTEMS
Your home's heating and cooling system is quite an important investment. You need it to work properly to keep you and your family comfortable all year long. A new furnace or air conditioner can be expensive to replace, so you want to ensure current system is running well and efficiency. The longer it works, the longer you can wait to have it replaced!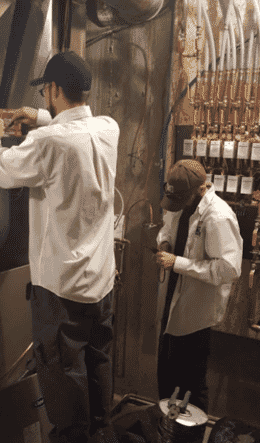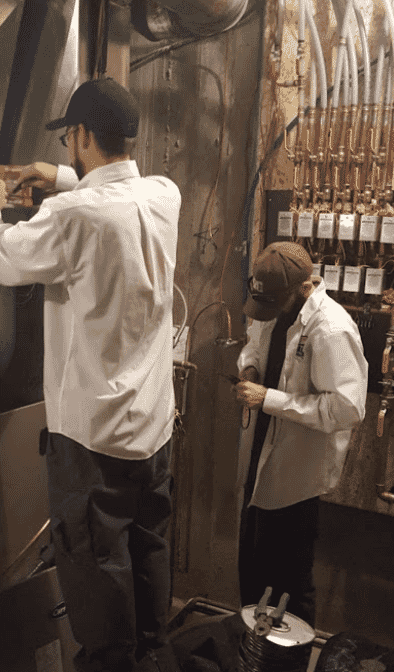 Regular maintenance is actually more than just about keeping your HVAC system running for a long time. A properly maintained system can also save you money!
Benefits of proper maintenance include:
Preventing unnecessary and costly repairs
Delaying how soon you will have to pay for a replacement system
Ensuring peak energy-efficiency, saving you money on your monthly energy bills!
HVAC MAINTENANCE: PROFESSIONALS VS HOMEOWNERS
A majority of maintenance tasks on your furnace and A/C can be performed by most homeowners, such as regularly changing out your air filter. However, more detailed maintenance work and tune-ups are best handled by trained professionals. DALCO Heating & Air Conditioning provides professional HVAC maintenance service to the entire Denver area.
This higher level of checks and tune-ups done by a professional heating & air technician can uncover potential problems before they turn into costly repairs. A loose part or a dirty section that is hard to reach are easy and quick fixes that our Dalco technicians will be able to detect and handle. However, these minor issues often go unnoticed by homeowners and can then often turn into big problems if left ignored.
PUT YOUR HOME'S MAINTENANCE WORK IN OUR HANDS
DALCO Heating and Air Conditioning provides maintenance service by our skilled technicians to the furnace and cooling units in your home. Call us out in late summer to see if your furnace is ready for winter and then in the spring to make sure your A/C is in working order. Waiting until the first hot or cold day of the season to find out something is wrong can put you in a long line of other homeowners waiting for a repair. These are the busiest times for HVAC companies across the Denver area!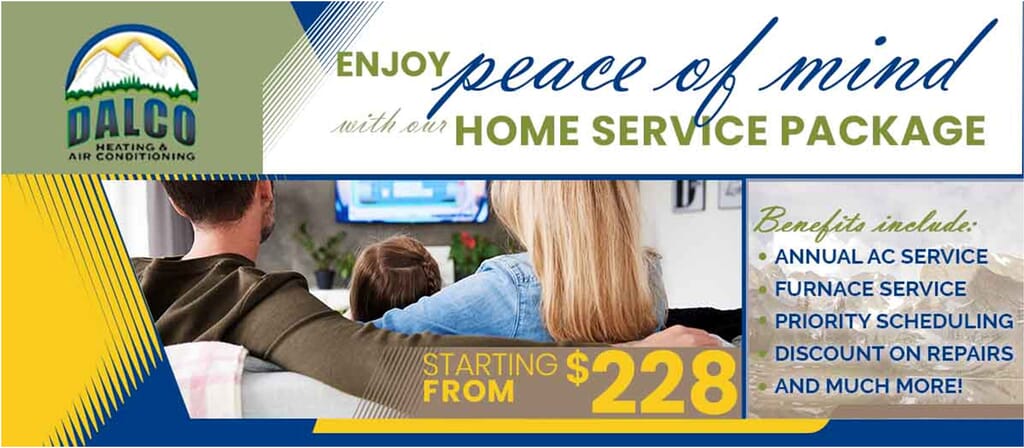 If you want assurance in knowing that your system is being looked after all year round, we provide an annual equipment service plan. Our Peace of Mind preventative maintenance program provides you with all the seasonal service work your system needs to ensure everything is working at the highest efficiency level year round. But more than that, membership to our program provides you with a host of other great benefits!
Peace of Mind Program Benefits Include:
Priority service
Discounted rates
Special savings
Precision tune-ups
Safety checks
The Peace of Mind maintenance program provides you all those benefits plus annual maintenance at an affordable price. The discounts and savings you can expect to see on your monthly bills often add up to more than the price of the program itself!
Of course, one of the biggest benefits of this program is peace of mind. Making sure your home's comfort system remains in good working order year round can be difficult for homeowners to take on themselves. You may wonder if your limited knowledge on furnaces and air conditioners could mean you miss signs of serious problems. Fortunately, you don't have to worry whether your system has problems, especially one that threatens the health and safety of your home and your family. Rest assured that our experienced team of DALCO Heating & Air Conditioning technicians will thoroughly check and tune-up any issues.