My Air Conditioner Won't Turn On
7 Troubleshooting Steps to Repair an A/C That Does Not Start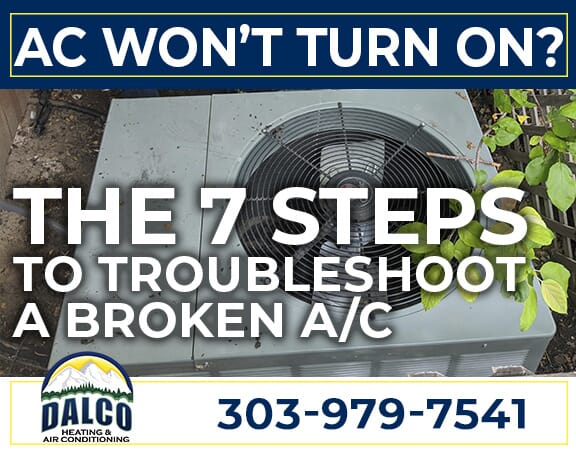 There are many different sorts of issues homeowners call upon DALCO Heating & Air Conditioning to handle. Probably the most frustrating problem for homeowners during the middle of a hot Denver summer to face is an air conditioner that won't turn on.
If you find yourself with an A/C that does not start up, your first reaction might be to call for an HVAC technician to get your broken air conditioner fixed ASAP. While you can call DALCO any day, any time to get a quick fix, you may want to try a few simple troubleshooting steps to fix it yourself.

What Causes an A/C To Not Turn On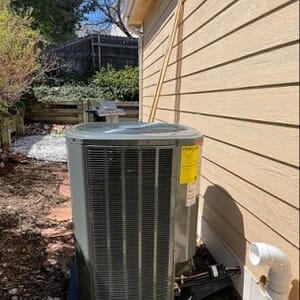 There are several possible reasons why an air conditioner might not be turning on. A trained and experienced HVAC technician will be able to fix whatever problem there is, and some issues are easy to spot and handle yourself!
Our DALCO technicians are sometimes called out to deal with cooling system problems that end up being simple enough for most homeowners to handle themselves.
While you can always contact us with any heating or cooling need, we do want to give you the information on possible issues that don't always require a professional A/C repair technician to handle.
After all, if your air conditioning problem is something you can fix, you will save time and money!
7 Troubleshooting Steps to Repairing an A/C That Does Not Start
Here are the top 7 simple issues that can cause an A/C not to turn on. Some of these items are simple and can be done by yourself in a matter of minutes. It's possible any one of these successfully will get your air conditioner back and running in no time!
#1: A Dirty Air Filter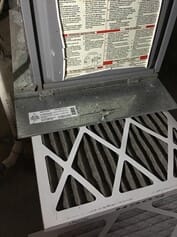 Pull out your air filter and give it a look. Is it dirty? Is it clogged?
An air filter that is overly dirty or clogged can significantly impede airflow. This issue can be so bad that it's keeping your air conditioner from turning on.
If you find that your air filter is dirty, you may need to reassess how often you are changing it and start changing it more frequently. Each home's needs are different. If you are changing the air filter once every few months, that may not be enough. This is especially true for people who suffer from allergies or have pets.   
#2: Incorrect Thermostat Setting
Make sure that your thermostat is set where it's supposed to be. It should be set to COOL and set to a temperature at least 5 degrees below the current ambient temperature. If one or both of those aren't right, correct this and wait to see if that gets your air conditioner to start back up.
Do you find that your thermostat screen is blank? That probably means you need to replace its batteries. To replace batteries on most thermostats, find a spot along the edge of your thermostat with the word PRESS. Pressing that area will remove the battery compartment. Some other thermostats will require you to pull the cover of the thermostat unit off to change the batteries.
#3: A Power Loss
If the power to your house is off, a breaker may have gotten tripped. You can try checking your breaker box and fixing a flipped circuit.
How to Reset a Circuit Breaker:
Look for a switch that is in the center position.
Flip that switch off. Then switch it back on.
Wait for the power to return. If it doesn't, or if the switch doesn't stay on, call a professional electrician.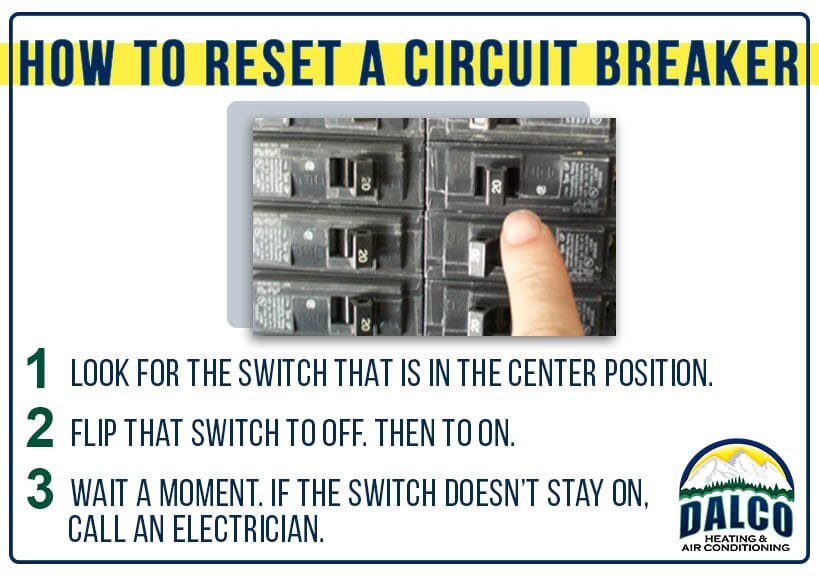 #4: Ice on Outside A/C Unit
If there is ice covering your A/C unit, turn off the cooling on the thermostat and make sure the FAN setting is on. Then you will need to wait a while for it to defrost naturally. You should not try to quicken the thawing time with any heating device, nor should you scrape the ice off. 
If a frozen unit was the problem and this troubleshooting step gets your air conditioner started up again, you will still want to call an A/C repair technician to inspect the unit. A frozen air conditioner may indicate you have a refrigerant leak. That can be a serious danger for you and your family.
#5: Power to BLOWER is Off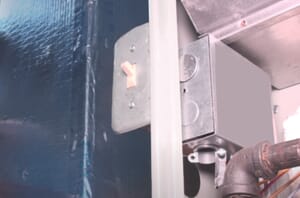 This is a separate power issue than your whole home's power being out. Look for a switch on or near your furnace (it should look similar to a light switch) and make sure it is flipped to the ON position.
This switch could have been turned off by someone who does know what that switch is for. It supplies power to your blower, which is used by both your heating and cooling units. If the blower doesn't have power, that can cause the inside unit to freeze.
#6: Is Your A/C Unit Dirty?
Look around and even in your outdoor air conditioning unit. Is it covered in dirt, pollen, or other debris? Is there debris inside it? Your air conditioner might simply need to be cleaned.
Before you clean your A/C, turn it off with the outside service disconnect panel. Take the top cover off the unit and any outer caging. Remove the fan. To clean, just take a garden hose and spray from the inside out around the inside of the A/C unit.
#7: Clogged Condensate Drain Line
One part of your cooling system is the condensate drain line. Its job is to drain water created by condensation from your air conditioner. A clogged drain line might trip a safety switch that shuts down your system. While this is typically a job left to the professionals to handle, you can try to unclog it yourself using a wet/dry vacuum.
When in Doubt, Call DALCO!
DALCO Heating and Air Conditioning has worked on thousands of air conditioners and other cooling systems across the Denver area. Our A/C repair technicians have years of experience fixing broken cooling systems and have seen all types of cooling problems. We can repair any type of cooling system your home has.
Schedule a call for our A/C repair team to check out why your air conditioner won't turn on. Call DALCO Heating & Air Conditioning – available 24/7 – at 303-979-7541.