EXPERIENCED & DEDICATED TO IMPROVE HOMES' COMFORT ACROSS DENVER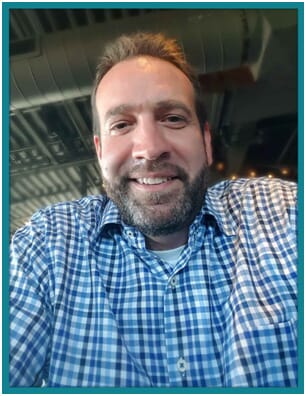 Meet Marc Brewer. Marc is the president of DALCO Heating & Air Conditioning. He started the company about a decade ago with the goal to provide homeowners and businesses across the Denver area with a company they can count on for their comfort needs.
Marc is a life-long Midwesterner. While he lives in the Denver area with his young daughter, he was born in Tulsa, Oklahoma. Marc attended Oklahoma State University where he received his Bachelor's in Business Management & Marketing with a Minor in Finance.
With his business expertise, he went on to highly trained in the HVAC industry. Marc is NATE Certified. NATE (North American Technician Excellence) is one of the most-recognized HVAC certifications in the industry. Marc has received certification in Core Essentials, Gas Heating, Air Conditioning, and more. Marc is an official Indoor Air Quality Specialist and has a license in Universal EPA Refrigerant.
When he's not busy leading his DALCO team of friendly and professional HVAC technicians, Marc has a lot of very active interests including golf, lifting weights, snow skiing and mountain biking. It's no surprise he keeps so active. Marc is a former basketball, baseball, and Brazilian Jiu Jitsu competitor!
You will often find Marc giving back to our community. He is a big supporter of A Precious Child and Big Brothers of America.

CUSTOMER SATISFACTION GUARANTEED
"DALCO is an Outstanding Company. I am very impressed with DALCO. The owner, Marc, is a very genuine, no nonsense person. Honesty and integrity is what you will get with Marc and DALCO. I had several HVAC companies diagnosis my A/C system and provide me with alternatives to either repair or replace the system. DALCO was the only company the fully and carefully and honestly explained the pros and cons to repair vs. replacement. Their prices are fair and reasonable. I have total confidence in this company and will use them for all my HVAC needs in the future."
Jim S. - Golden, CO