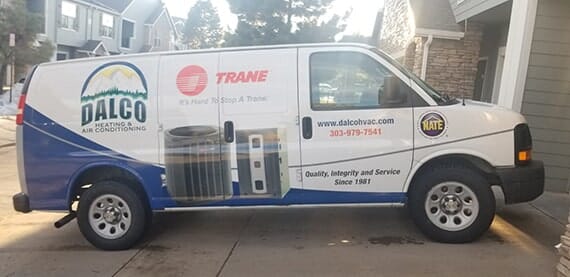 DALCO HEATING & AIR CONDITIONING IS READY TO SERVE YOU!
Our Location:
Count on our experienced team of heating and cooling technicians for the repair, maintenance or installation work you need on your furnace, air conditioner or any type of HVAC system.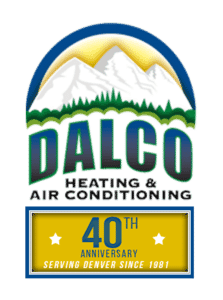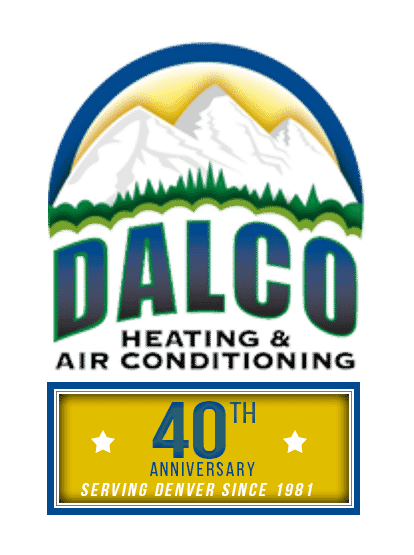 We are located 4610 S. Ulster St. in Denver. We are readily available to serve the entire Denver metro area including the nearby communities:
Highlands Ranch
Lone Tree
Centennial
Parker
Littleton
Lakewood
In addition to those Colorado towns, our staff provides the heating and air conditioning work needed by homeowners and business owners across the greater Denver metro area.

Our Hours:
We know furnace and air conditioning emergencies can happen any time of day or night and on any day of the year. For that reason, our DALCO team of skilled technicians is available 24/7 for service!
Our normal office hours are 8:00 a.m. to 5:00 p.m. Monday through Friday. Call us during office hours to schedule a repair or installation. You can also request service from us online. Feel free to call DALCO Heating and Air Conditioning with your questions to a heating and cooling problem or for information about new, high-efficiency systems when you're ready for an upgrade.
Anytime you need emergency service, even after hours, call us at 303-979-7541.
To Visit or Contact our Office:
DALCO Heating and Air Conditioning
4610 S. Ulster St. Ste #150
Denver, CO 80237

Phone: 303-979-7541
Fax: (720) 216-2425

Office Hours:

Monday-Friday 8am to 5pm
Emergency Service After Hours


Serving Highlands Ranch, Lone Tree, Centennial, Parker, Littleton, Lakewood, Denver, and the rest of the Colorado Front Range Since 1981