Life Hack: Never Forget to Change Air Filters Again
Smart Air Filters & Automatic Delivery
For 40 years, DALCO Heating & Air Conditioning has been providing professional repair and installation of furnaces and air conditioners in homes and businesses across Denver, Highlands Ranch, Parker and all surrounding Colorado communities. We often find ourselves fixing something that easily preventable. While each HVAC problem may be different, the reason for why it happened is frequently the same – a dirty air filter.
There are a lot of ways homeowners can help keep their heating and cooling system operating well, but there is one piece of advice we can't state enough: you have to change your filter on a regular schedule.
Forgetting to Change Your Air Filter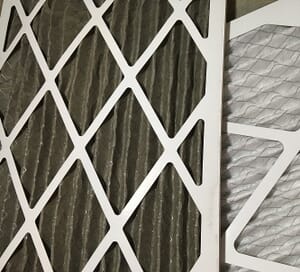 A dirty air filter may not seem like a big issue, but it can lead to a lot of different problems for your home. Dirty air filters can shorten how long your HVAC system lasts. It can even make your system break down. It also plays a role on the quality of air in your home. A dirty filter can increase the quantity of allergens and other microscopic pollutants that flow through your vents.
While changing an air filters is arguably the easiest maintenance task a homeowner can handle on their own, many people forget. Also, often people don't know how frequently their home's air filters need to be changed.
The general rule of thumb is to change your filter every 2-3 months. Although that is dependent on the type and size of air filter your system uses. But other factors unique to your household also play a role. If you have pets, a lot of residents, or even people who suffer from allergies or asthma, a more frequent filter changing schedule is probably necessary.
Help for Busy (and Forgetful) Homeowners
Fortunately, there are a few life hacks available to homeowners that can greatly reduce the hassle or forgetfulness that leaves dirty air filters in use way beyond their time.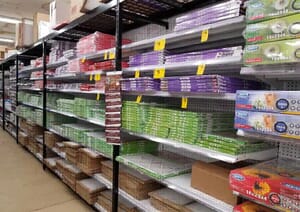 These tips and tricks can help you:
Never have to worry about remembering when to change your air filter
Never be without an air filter when it's time to change it
Never have to run to the store to purchase an air conditioner
Scheduling Air Filter Delivery
Imagine finding an air filter waiting at your front door on the day you need to change it.
Thanks to the convenience of online buying, you can purchase air filters in a way that virtually ensures you won't forget to change your air filter on time. You can set up a delivery schedule to have a new air filter arrive exactly when it's time to be changed.
Online sites like Amazon.com make this possible. They have a service that allows you to buy many filters all at one time but delivered on the schedule of your choice.
The name of this service from Amazon is Dash Replenishment.
Getting your air filters this way will not likely cost you much more than what you currently pay. If you typically pick up filters from a local Denver-area store, then this method may cost you more in order to cover any shipping fees. However, if you're one of the 100 million of people with Amazon Prime membership, you won't pay shipping costs.
Smart Air Filters: Never Wonder if Your Filter is Dirty
Sometimes you may need to change your air filter different than your typical schedule. The EPA recommends that you check your filter each month to see if it needs changing. Different seasons and household situations should cause you to change your filter sooner, or possibly later, than typical.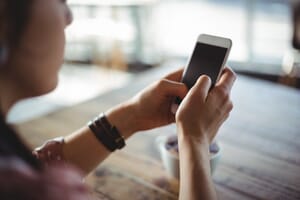 Imagine if your air filter could alert you when it is dirty. That is just what some new high-tech filters do. Not only that, but it can also tell Amazon that it is time for them to ship you a new air filter.
These new types of filters are called Smart Air Filters. With a sensor located right on the filter, it uses Bluetooth technology to connect to an app on your phone. You will get information on air flow levels and amount of usage. When it senses that air flow has reduced to a certain level, you can get a notification that it is time to change the filter.
Of course, new technology typically comes at a cost. If you're ready to switch to these Smart Air Filters, you can expect to pay as much as 4 or 5 times more money.
And as we mentioned, you can get Smart Air Filters that communicate directly with your Amazon account to get a new order automatically shipped. The Filtrete Smart Air Filter brand is one type that will connect right to Amazon (learn about that here).
The Smartest Air Filter Advice
Whether you have a Smart Air Filter or a traditional one, what is most important is that you change it regularly. Having a clean filter in your heating and cooling system goes an incredibly long way in avoiding a whole host of problems that can occur when there is restricted air flow. Plus, having a clean filter keeps down on the pollutants and irritants in your home.
DALCO Heating & Air Conditioning provides a service that takes the work and worry out of changing your air filters. With our Preventative Maintenance Program, our trained and experienced HVAC technicians will come out to your home and handle all the necessary steps to keep your system working exactly as it should. Our service is much more than just changing air filters. We handle any necessary tune-ups and detect potential issues that could turn into real problems. You can count on DALCO to make sure your home is running safely and efficiently.
Our maintenance program is available for anyone living anywhere in the greater Denver metro area. It includes even more great benefits such as priority scheduling and a discount on repairs. Call us to learn more at 303-979-7541 or read more about our home maintenance package here.