There's never a good time to discover you have a broken furnace, but especially not during a cold Denver winter. Whether you have an old furnace facing a major repair or a new furnace that likely has a minor issue, you will want to trust only a trained and experience heating technician to accurately diagnose and fix the problem.
TRAINED REPAIR PROFESSIONALS
DALCO Heating and Air Conditioning is the experienced Denver HVAC team you can trust to get your broken furnace or heating system back up and running. Located in Denver and servicing homes and businesses throughout the entire metro area, DALCO Heating & Air Conditioning technicians will provide quick and successful repair to your home's heater.
There are a variety of different heating systems. We are qualified and experienced to handle the repair, maintenance and installation of whatever type of heater or furnace you have in your home.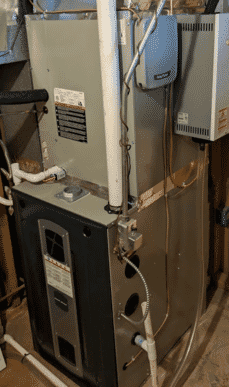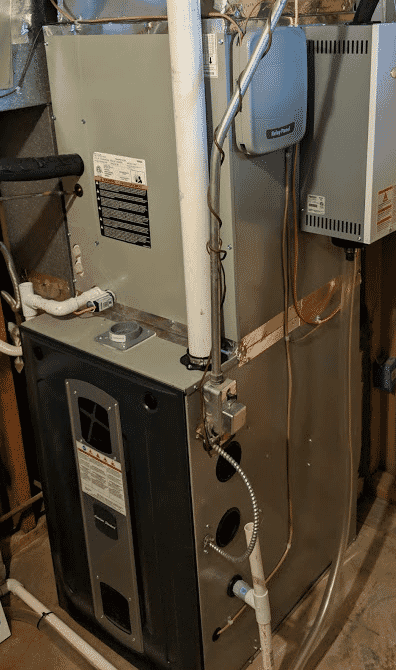 Gas furnace
Electric furnace
TYPES OF FURNACE OR HEATER PROBLEMS
Some signs of problems are obvious, such as loud sounds coming from your furnace or cold air blowing out your vents. But there are other systems that something is working properly that are less obvious. Has your heating bill suddenly gotten much more expensive?  Are some rooms or parts of your home no longer getting as warm as the rest of your house?
There could be a part loose in your heating system or an issue with your duct work that is causing these problems. Having a professional technician diagnose and fix a problem in the early stages may prevent an even bigger problem. Being proactive in the care of your home's HVAC system can save you a lot of time, money and discomfort.
LITTLE FIX OR COSTLY REPAIR?
Our goal is to get your broken furnace working properly and efficiently as quickly as possible. Often the issue is a minor one that requires a relatively quick and inexpensive repair. You can trust us to find the source of the problem and fix it.
OTHER HEATING SERVICES TO THE DENVER AREA
DALCO provides maintenance service for your heating system. Make sure your heater is in working order before our next cold Denver winter, call us at 303-979-7541. One of our professional technicians will come out and service your entire heating system – from your furnace, thermostat, air filter and all components of your home's HVAC system.
For year-round peace of mind, sign up for our DALCO Preventative Maintenance Program to receive seasonal maintenance on your home's entire HVAC system. From cleaning to tune-ups, we handle all the necessary steps to ensure your heating and air system is running properly and efficiently. From gas input to electrical connections to duct work, if it's necessary for your heating and cooling to work, you can rest assure we will make sure it's in good working order.
Don't wait for a broken heater to upgrade a failing heating system. DALCO Heating & Air Conditioning provides professional and reliable new system installation. We work with you to determine your home and family's needs to ensure you are equipped with a system that properly heats your entire home and does it as efficiently as possible. With so many high-tech heating systems now available, we will make sure you know and understand your options to make sure you have the system that's right for you AND your budget.
LET DALCO FIX YOUR BROKEN HEATER TODAY!
Don't be left suffering through a cold Colorado winter without a proper heating system. The moment you suspect anything may be wrong with your furnace, give us a call at 303-979-7541 and we will send a heating technician to your home as quickly as possible so that you and your family aren't left in the cold.