Whether or not your furnace is running well or has problems, performing regular maintenance on your heating system is incredibly important. How well your heater does its job and how many years you can expect it to work depends a lot on proper maintenance. Much maintenance can be performed by the homeowners themselves and involve little time or effort. But thorough maintenance checks and tune-ups by a skilled HVAC technician can greatly improve the longevity and efficiency of your furnace.
PROFESSIONAL FURNACE MAINTENANCE SERVICE TO THE DENVER AREA
Even if the maintenance task needed is not very complex or difficult, not everyone feels confident or able to handle all the necessary work. DALCO Heating & Air Conditioning provides professional maintenance service to furnaces and other heating systems. We clean your system's components, provide tune-ups, and ensure all the parts associated with your home's heating system are in good working order. Our check-up includes your thermostat and electrical components connected to your HVAC system. We check everything.
THOROUGH HEATING MAINTENANCE SAVES MONEY
If we uncover something with your system that is dirty or damaged, we will clean or handle the minor repair quickly. Finding and fixing relatively little issues as part of our maintenance service includes are a great benefit to homeowners. Not fixing these problems when they are small could likely lead you to having large problems that are much harder and more costly to fix.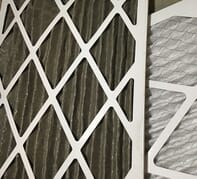 BASIC HOMEOWNER HEATER MAINTENANCE
The number one maintenance task you need to make sure you do on a regular schedule is to clean your air filter. Your filter is essential to both the heating and cooling work of your HVAC system. Having a dirty filter could cause dust, debris and contaminants to float through your home. Beyond that, a dirty filter could cause serious problems for your heater. It could damage it or even cause it to stop working altogether.
WHEN SHOULD I DO HEATING SYSTEM MAINTENANCE?
Other than ensuring you are changing out your air filter on a regular schedule, no more than every three months, the main maintenance on your furnace should be done in late summer or early fall. Well before the first cold Colorado winter days are threatening, you should handle the necessary cleaning and tune-ups of your heating system.
This seasonal check should include a test run of your system. Turn your heat on by setting the temperature several degrees above ambient temperature. Wait until you notice your HVAC system has begun heating your home and be sure it is actually warm air coming out. If you find any problems, contact us or call us at 303-979-7541.
Having us come out to repair, maintain or replace your heating system before it starts getting cold in the fall will help ensure your home is prepared for winter. Not only that, you can expect quick service. Finding out your system isn't working during the first cold Denver days will likely mean you have to wait in line behind a LOT of other homeowners who have also just discovered a problem with their heater. Be proactive with home's comfort system and check your furnace early!
LET DALCO HANDLE YOUR FURNACE MAINTENANCE TODAY!
Let Denver's heating experts make sure your system is working properly and efficiently. Call DALCO at 303-979-7541 and we will send one of our friendly and experienced technicians to clean, tune-up and thoroughly look over all components of your home's HVAC system.