JOB OPPORTUNITIES FOR TRAINED & PROFESSIONAL HVAC TECHNICIANS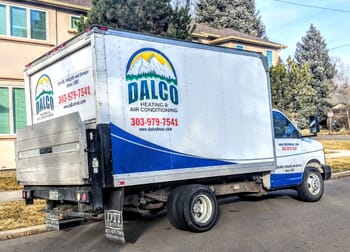 Get a job you love at a growing company! Providing top-notch heating and air service to homes and businesses across the Denver area requires great equipment and great staff. We are proud to have a team of trained and experienced technicians who provide friendly, professional service to all our customers.
Demand for services from DALCO Heating & Air Conditioning is on the rise. We need quality people who can join our team and provide the high level of skill and professionalism to the HVAC work we have a reputation for doing.
Our technicians love working in our 12 foot box truck with a lift!
WANT TO WORK WITH US?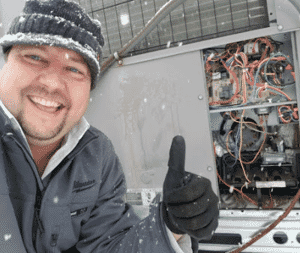 Looking to continue your HVAC career with DALCO Heating and Air Conditioning in Denver? To get started on pursing a job with our company, answer the questions below. If you could be a good fit for DALCO Heating & Air Conditioning, we will contact you. Then you would be asked to fill out a separate application for employment. The information you provide here will only be used for this initial assessment.
If you have any questions on available jobs or our application process, call us at 303-979-7541.