Cold Climate Heat Pumps Might Be the Best for Your Home
Heat pumps benefit the environment and your budget. No matter where you reside, they are the least expensive and most effective way to manage heating and cooling for your home. They are also more environmentally friendly.
The majority of professionals agree that they are among the best solutions for homes to lessen their carbon footprint and profit from a greener future without compromising comfort. However, selecting the ideal heat pump for you or simply knowing where to begin looking might still feel overwhelming.
Cold climate heat pumps are often useful in colder climates like Denver. However, they cannot totally replace a home's furnace. Cold climate heat pumps perform in temperatures as low as 5 degrees. You'll need a backup heating method to keep up with the cold temperatures we get here in Denver, CO. This is what's called a dual fuel heating method. A standard heat pump only performs in temperatures as low as 35 degrees so the cold climate system really boosts the performance to heat in the more extreme cold weather.
What is a Cold Climate (or Air-Source) Heat Pump?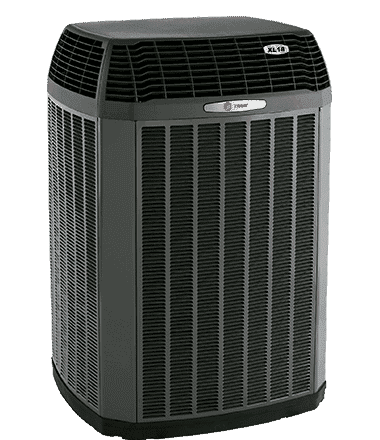 In essence, cold climate heat pumps function as two-way air conditioners. They operate similarly to conventional air conditioning units in the summer, drawing cool air into the room after dissipating heat. They function the opposite in the colder months, bringing heat from the outside air and then to your home. The method is particularly effective, consuming on average 50 percent less power than other electric house heating options.
Electric heat pumps produce fewer emissions than conventional heating and cooling alternatives in places where the energy system is increasingly dependent on renewable energy sources. On average, they also provide two to five times more heating energy than the energy you put into them.
Consequently, a heat pump is a cost-effective HVAC system that is also healthy for the environment. Heat pumps also employ inverter technology, allowing the compressor to operate at more subtle and variable speeds, ensuring that you only consume the precise amount of energy required to maintain comfort.
Also Read: Cold Climate Heat Pumps Might Be the Best for Your Home
Picking the Right Heat Pump
In general, heat pumps are a good choice for Denver residents. When you decide on the particular heat pump you ought to purchase, though, the choice becomes a little murkier. There are good reasons why most consumers do not just stroll into Home Depot and buy the first heat pump they see. You can even get one with drop delivery on Amazon, but we would not suggest that.
You will need to hire a contractor to assist you with your heat pump quest unless you are an expert house renovator, and how that plays for your circumstance will rely on some elements, including the type of home you are living in, as well as your local climate and rebate options. Because of this, we have developed some standards to assist you in navigating the process of updating the HVAC system in your home rather than recommending the right heat pump for the majority of homes.
We are only focusing on air-source heat pumps (also known as "air-to-air" heat pumps). These devices, as their name implies, function by exchanging heat between the air inside of you and the air outside. The most popular and flexible alternative for Denver residences, air-to-air heat pumps can be installed in different settings. There are other types of heat pumps, though, that draw heat from other places. For instance, a geothermal heat pump extracts heat from the earth, needing the excavation of your yard and the drilling of a well.
You might be interested in Can a Heat Pump Work in Denver, CO?
Finding the Most Efficient Cold Climate Heat Pump
It can be beneficial to look at a heat pump's ratings but don't just concentrate on that. There are so many significant advantages that almost all heat pumps have over conventional equipment that it is typically not required to go for the heat pump with the highest metrics.
The majority of heat pumps have two distinct levels of efficiency. The seasonal energy efficiency ratio, or SEER, calculates the cooling capacity of a system concerning the energy needed to maintain it. The heating seasonal performance factor, or HSPF, examines how the system's heating capability and energy usage relate to one another. In colder climates, the US Department of Energy advises looking for a higher HSPF, and in warmer climates, a higher SEER.
Air-Source Heat pumps must have an HSPF of at least 8.5 and a SEER rating of at least 15, to be eligible for Energy Star certification. Higher-end heat pumps with a SEER of 21 or an HSPF of 10 or 11 are commonplace.
The final energy efficiency of your complete home, like heat pump sizing, will rely on many elements in addition to the heat pump itself, including weatherization and air filtration, the temperature where you reside, and how frequently you intend to use your system.
You might be interested in Top furnace brands for the Denver area
Choosing the Best HVAC Installer
Your entire journey (and expense) may be more influenced by the contractor you choose to install your heat pump than by the heat pump itself. When paying someone thousands of dollars to improve your home's comfort, affordability, and environmental impact, you should ensure they do it correctly.
Unfortunately, not everyone can readily receive the assistance they require. We have put together some pointers to help you stay on the right track. DALCO Heating & Air Conditioning is a full-service HVAC contractor serving Denver since 1981. We are your most trusted company for all things cold climate heat pumps. Visit us today!
1. Request Recommendations from Others
Finding someone else who has worked with a contractor you enjoy is one of the best methods to discover one. Ask a friend or neighbor who has a heat pump about it if you see one at their house. People might even suggest that you use a different contractor or give you advice on unanticipated problems that startled them, all of which are beneficial.
2. Get Several Written Quotes
A trustworthy contractor will be eager to draft for you a written estimate of the project's costs without requiring any commitment from you or payment. Before you begin negotiating, a representative may stop by your house for a site inspection and give you an eyeball estimate of the project costs, but if they won't put it in writing, that's a major red flag.
3. Make Sure the Contractor is Attentive
Due to its great modularity, heat pump systems should be able to be used in practically any type of home. But since this is also your house, you will be the one who has to put up with any modifications the contractor makes. From the first site visit, a smart contractor should be alert for any potential issues or glitches. You ought to be receiving lots of responses to your inquiries as a result.
Do they, for instance, pay attention to the amperage on the circuit breaker? Are they letting you know in advance where and how they might put the units? Do they provide accurate and comprehensive project proposal quotes?
4. Discuss the Long-term Investment
Select a contractor that offers additional services. A qualified contractor should be able to explain this long-term commitment to you and will likely be aware of its importance. They should ideally be able to assist you in determining how to pay for it, whether by providing financing alternatives or assisting you in obtaining one of the several heat pump incentives that are readily accessible.
5. Think About the Overall Package
Consider what you will receive from the project when you consider the project's overall cost. Not only the heat pump itself is the issue. Moreover, it includes customer service, a warranty, and insight and advice regarding how to keep your home as power efficient as possible. Some contractors even provide other services, such as managing the lengthy rebate paperwork.
You might be interested in Best Furnaces of 2022
Cold Climate Heat Pump Service in Denver Area
Since 1981, the Denver metropolitan area has recognized the name DALCO Heating & Air Conditioning. Trust our HVAC staff to provide the best home comfort services you require, with NATE-certified experts providing skilled service. From simple maintenance to extensive repairs, we can do it all! Plus, we're committed to building long-lasting customer relationships.
DALCO will swiftly attend to your service request wherever you live in Denver. Our shop is next to Cherry Creek State Park, southeast of downtown Denver, CO. We provide emergency services around-the-clock. Our expert team is here to assist you whenever you require a furnace, air-source heat pump, water heater, or other home comfort services. To schedule an appointment, call us at 303-979-7541. We can't wait to hear from you!