The furnace is the heart of the Denver house heating system, keeping the inside space warm even in cold weather. That is why it is critical to select an efficient new or upgraded furnace to properly heat the home while avoiding high heating bills. Several of the top furnace brands have been in business for more than a century, and have a long history in the HVAC industry.
DALCO Heating & Air Conditioning, your trusted HVAC contractor in Denver, provides a list of the finest furnace brands of 2022. We want to assist you in your quest for the perfect furnace for a new home or to replace an old one. Take your time to learn about the benefits of our preferred brandand select the choice that best matches your needs and preference.


Trane
At DALCO Heating & Air Conditioning in Denver, we stand behind every heating and cooling unit we install. And when it comes to companies that provide the highest quality of comfort systems that people can rely upon for a long time, Trane is the obvious choice.
EVERY TRANE UNIT IS TESTED, RETESTED & TESTED AGAIN.
While you can count on a Trane to perform at peak performance, you may never hear it. Trane systems achieve the quietest sound rating in the industry. DALCO Heating & Air Conditioning is proud to provide the quality Trane HVAC units provide to businesses and homes across the entire Denver area.
Trane started in 1885 as a plumbing and pipe-fitting firm. It did not start producing heating and cooling solutions until 1916. Reuben Trane, son of the company's founder, James Trane, designed the convector radiator around a decade later to replace the heavy cast-iron radiators that were widely used at the time. This idea helped build the company's brand and add to its success throughout the years. American Standard bought Trane in 1984. Trane's goal has always fostered innovation and robust technology, so it is natural that the company's products are long-lasting, efficient, and packed with cutting-edge features. While the initial cost may be more than budget brands, the investment pays off in the long term, with lesser repairs and maintenance issues than rivals.
Most Efficient Furnace – Trane XC95M
The XC95M gas furnace has the highest AFUE rating in our family of products at 97.3%. With that level of energy efficiency, customers can possibly save up to 38% per year in energy costs*. Our most efficient furnace is Energy Star Qualified and includes a variable-speed blower motor and communicating technology to constantly calibrate and keep your home at an optimal temperature and avoid spikes that lead to increased energy consumption.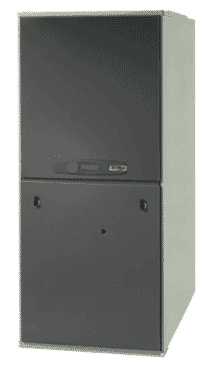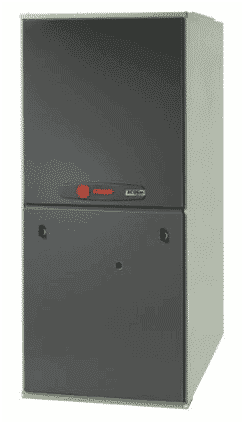 Quietest Furnace – Trane S9V2-VS
The Trane S9V2-VS gas furnace includes our patented Vortica II blower and a heavy steel insulated cabinet to help it run quietly. The S9V2-VS is also Energy Star Qualified with an AFUE rating of 97% — making it a great combination of energy efficiency and quiet operation.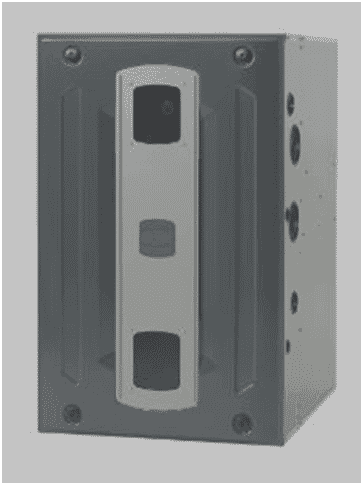 Best Value Furnace – Trane S9X1
We've identified the Trane S9X1 gas furnace as our best value furnace because it checks all the boxes for efficiency and quality at a more affordable price point. With an AFUE rating of up to 96%, the S9X1 qualifies as a "high efficiency" furnace. So, if you're replacing an older, standard or lower rated unit, you can still see noticeable energy savings.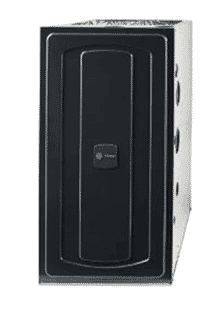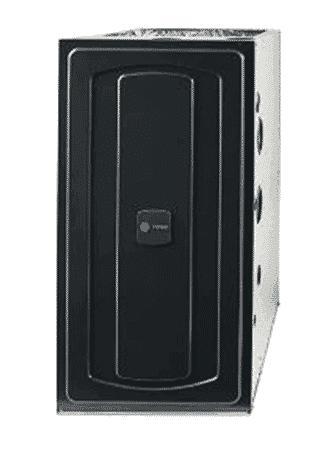 Other Brands
Other brands are Lennox, American Standard, Amana,Rheem and Goodman.
If you are in the market for a new HVAC system in Denver, Trane is the industry leader you can trust. We'll help you choose the best furnace that aligns to your needs and budget. Contact DALCO Heating & Air Conditioning today via our online contact form or call us at 303-979-7541. You may also visit us at 4610 S Ulster St #150, Denver, CO 80237. We can't wait to serve you.