Best Air Conditioners for 2023
What is the Best A/C to Buy for Denver Area Homes?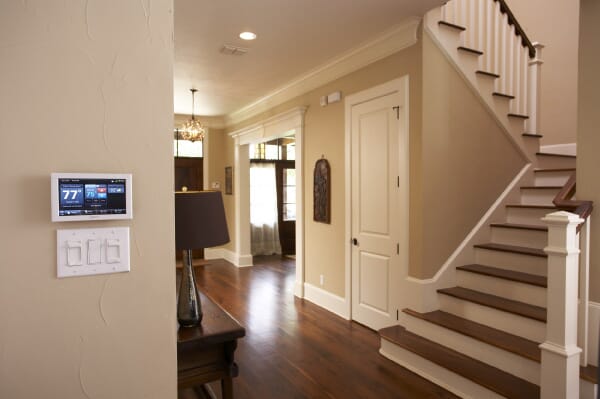 When you are making a big investment for your home, you want to be sure that you are making the best choice for your money. Having a new air conditioner installed in your home is a big investment. But when it comes to getting a high-quality air conditioning system, it is an investment that will pay off in many ways.
With a new efficient home cooling system, you will be able to enjoy having better and more consistent cool air flowing throughout your home in the summer. You will also see that there is a huge advantage of having a new A/C system that is much more energy efficient. That means lower monthly energy bills!
Quality Considerations for Air Conditioners
If you are in the market for a new air conditioner unit, you should expect to purchase one that will reliably work for more than a decade. That is why focusing on quality is important. A good quality A/C is one that will work well and efficiently each and every year you have it.
At DALCO Heating & Air Conditioning, we see first-hand how important it is to have a good air conditioner. We sometimes deal with cooling units that did not last as long as they should have. But we also find A/C units that are very old yet only need simple maintenance to keep going strong.
While quality plays a big role in how long your A/C system will last, it also affects how much cooling your home will cost you each month. An air conditioner that is more energy efficient uses less energy and that equals a lower monthly energy bill.
Worry-Free Home Cooling
A quality new air conditioner that is professionally installed will give you peace of mind. This means you can worry less about potential breakdowns or other problems that can leave you suddenly with a hot house on a steamy Denver summer day.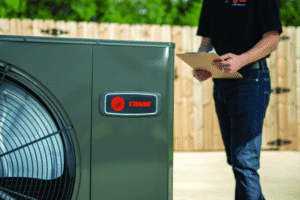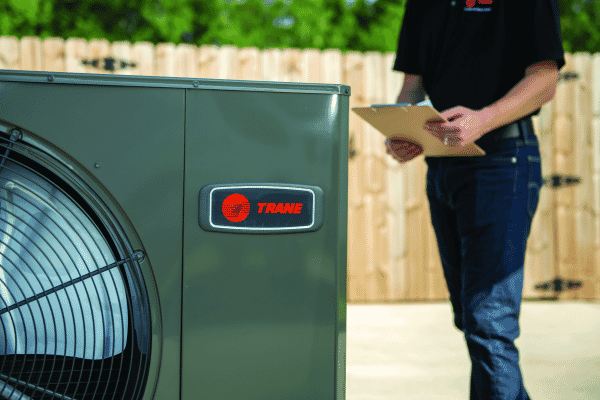 Of course, even the best A/C systems need maintenance. You will help your home's cooling system work for a long time by ensuring air conditioning maintenance and tune-ups are done on a regular basis. Most homeowners can handle the majority of A/C maintenance themselves, but Denver HVAC companies like DALCO Heating & Air Conditioning do provide professional tune-up residential services.
Give us a call at 303-979-7541 to request service. Learn more about our special Preventative Maintenance Program for homeowners.
Best Air Conditioner Brands for 2023
If you are in the market for a new air conditioner in 2023, you should check out different HVAC manufacturing companies. There are many brands of air conditioners and other cooling units available to Colorado homeowners. From Lennox to Carrier to Trane and Goodman, there are many popular companies that create well-made air conditioning systems.
Which air conditioning brand should you pick?
If you look at the consumer review recently done by the online cooling & heating guide PickHvac, Trane air conditioners score highest in most top categories.
Take a look at how Trane® compares to the other HVAC manufacturing companies. You can read the article for the full comparison of Trane vs other A/C brands.

According to an evaluation done by Modernize, Trane is a "premium brand that offers outstanding air conditioners, heat pumps, and gas furnaces."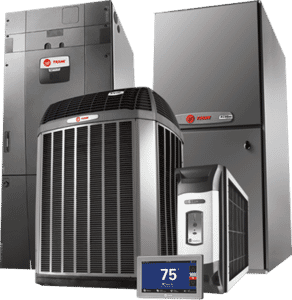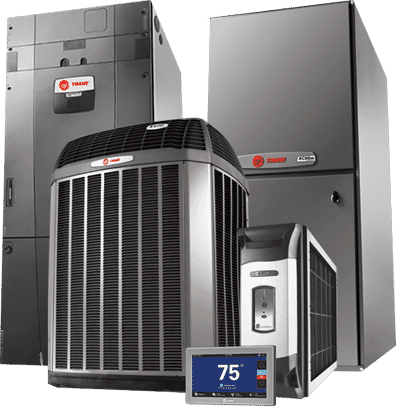 Their assessment highlights some of the qualities that make Trane systems great including:
Low running costs
Great quality for the price
Trane is a top homeowner choice


Trane is a trusted American company with a long reputation – they have been in business since the 1800s! That is more than a century of proven experience providing homes across the country with cooling options of excellent quality.
Trane's commitment to provide such high quality in air conditioners and furnaces is the reason why it is the only brand of heating and cooling equipment that DALCO Heating & Air Conditioning installs.
Trane Systems: Tested Like No Other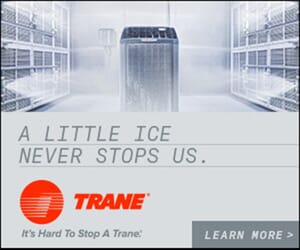 When we say Trane systems are thoroughly tested, we mean it. No other HVAC manufacturer goes to the same lengths that the Trane company does when it comes to quality control.
Trane has an engineering department solely focused on putting quality to the test. They have an HVAC testing laboratory in Texas where each unit endures Trane's SEET – Systems Extreme Environmental Test. These tests put A/C units into the harsh environments and conditions that furnaces and cooling systems can face.
Trane also tests their systems by adding years of wear in just a week's time. That way they ensure you can trust your Trane A/C to work perfectly year after year.
Trane Air Conditioning Options for Your Budget
We know that it is very important for you to find a cooling system that is right for your home and your budget. Fortunately, Trane has several A/C units at different prices to choose from.
We know there are a lot of technical aspects to finding the best air conditioner for your home, and DALCO is here to help. Contact DALCO Heating & Air Conditioning to get a free estimate on the air conditioning options that are right for you.
DALCO Heating & Air Conditioning is the Denver Area's Certified Trane Comfort Specialist
Because of Trane's high standards, DALCO Heating & Air Conditioning is proud to be the professional Trane HVAC installers in the Denver metro area. Call DALCO at 303-979-7541 to get a free quote for a new air conditioner for your home.
We will be happy to go over all of your A/C options. We treat every home uniquely and focus on addressing each homeowner's particular needs for home comfort. We can explain the many factors that go into choosing the right new cooling system. We will help you understand what makes an A/C right for your home so that you have the best information to choose the right system for you.
Call us today for a free quote on getting a quality tested Trane furnace installed in your home – 303-979-7541.