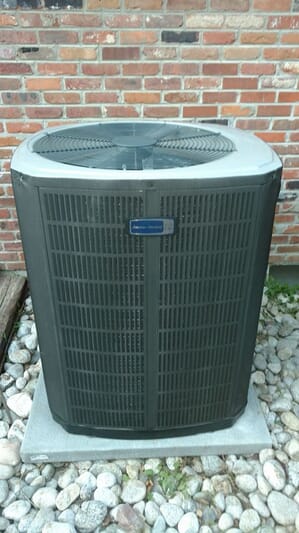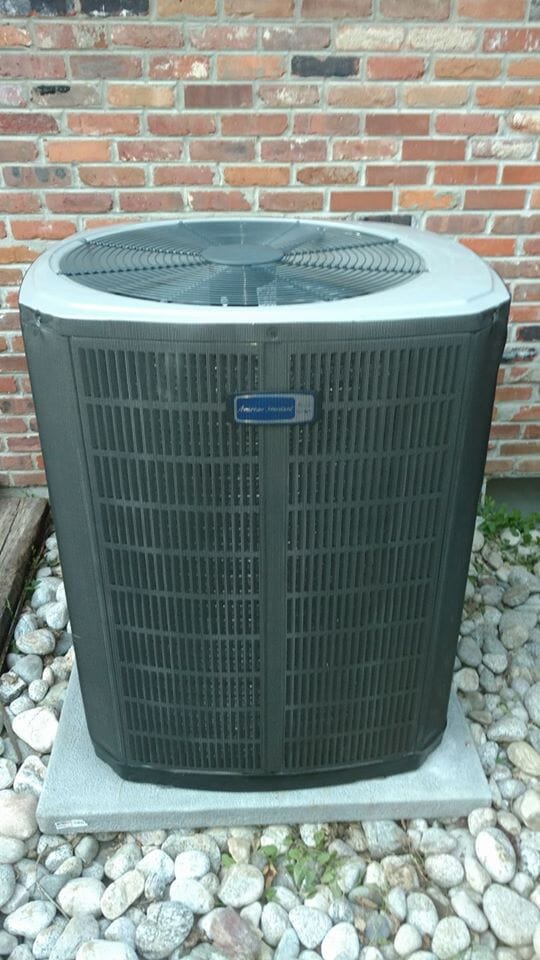 DALCO Heating and Air Conditioning is the proven team to get your broken air conditioner or cooling system back up and running. Located in Denver, CO and servicing homes and businesses throughout the entire Denver metro area, DALCO Heating & Air Conditioning HVAC technicians will provide quick and successful repair to your home's air conditioning system.
There are many different kinds of cooling systems, and we are qualified and experienced to handle the repair, maintenance and installation of whatever you use to cool your home.


CENTRAL A/C REPAIR
A Central Air Conditioning unit consists of various components that exist throughout your house. Damage, blockage, dirt or age in any of these parts could cause your air conditioner from working properly or even at all. DALCO Heating & Air Conditioning techs will thoroughly examine the various parts of your entire system to adequately diagnose what is causing the problem and provide the work needed to completely and efficiently fix your cooling system.
DUCTLESS MINI-SPLIT AIR CONDITIONERS
Ductless mini-split units are excellent options for providing necessary air conditioning to apartments, small spaces and rooms without the need for ductwork installation. Ductless units do contain several components. DALCO Heating & Air Conditioning are your Denver area HVAC professionals who can service and install ductless mini-split systems.

HEAT PUMP REPAIR
Heat Pump systems are relatively new HVAC systems providing homeowners and businesses another option for finding the most efficient heating and cooling system for their space. A heat pump may sound like a heating unit only, but in fact these systems work to both heat AND cool your home. It provides heat in the winter and cool air in the summer.  DALCO Heating & Air Conditioning are your Denver area HVAC professionals who can service and install a heat pump system for you.
WINDOW AIR CONDITIONER SERVICE
Also known as room air conditioners, these individual devices are often a great choice for providing the cooling you need. Whether it's working as the only cooling system for your space or acting as an additional device to provide more cold air to a room, window A/Cs are still quite common across the Denver metro area. While they may be affordable to replace, sometimes a repair may be your better option. Contact DALCO Heating and Air Conditioning for help with installing a room air conditioner in your home or for service and repair of your unit.
Whatever type of air conditioning repair you need, contact DALCO Heating & Air Conditioning today for quick service all across the Denver metro area!
OTHER AIR CONDITIONING SERVICES TO THE DENVER AREA
DALCO Heating & Air Conditioning provides maintenance service for your heating and cooling systems. When you need to make sure your system is in working order before our next hot Colorado summer, call DALCO at 303-979-7541 for a professional technician to come out and service your entire cooling system – from your outside A/C condenser to your indoor unit, thermostat, air filter and all components of your home's cooling system. For year-round peace of mind, sign up for our DALCO Annual Maintenance program to receive seasonal maintenance on your home's entire HVAC system. From cleaning to tune-ups, we will handle all the necessary steps to ensure your heating and air system is running properly and efficiently. From gas input to electrical connections to duct work, if it's necessary for your heating and cooling to work, you can rest assure we will make sure it's in good working order.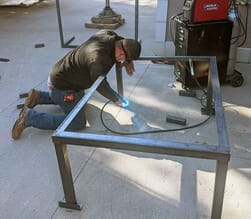 Ready to upgrade your cooling system? Need a quick replacement to a broken A/C? DALCO Heating & Air Conditioning are your experts for a professional and reliable new system installation. We work with you to determine your home and family's needs to ensure you are equipped with a system that properly cools your entire home and does it as efficiently as possible. With so many high-tech cooling system now available, we will make sure you know and understand your options to make sure you have the system that's right for you AND your budget.
LET DALCO FIX YOUR BROKEN A/C TODAY!
Don't be left suffering through a hot Colorado summer. The moment you suspect anything may be wrong with your system, give us a call at 303-979-7541 and we will send an A/C technician to your home as quickly as possible so that you and your family aren't left sweating it out for long.
Quick Links