Is your air conditioner not keeping up? Do you worry your old system will fail you in the middle of a hot Colorado summer? Get peace of mind with an air conditioning system that effectively cools your entire home with high energy efficiency you will see in reduced monthly bills. DALCO Heating and Air Conditioning provides expert installation of air conditioning and other cooling systems to homes and businesses in the entire Denver metro area.
WHEN IS THE RIGHT TIME TO BUY A NEW AIR CONDITIONER?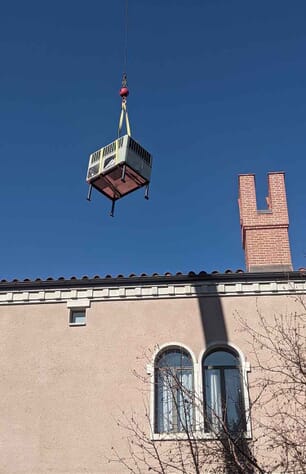 Are you wondering if you really need to have an entirely new cooling system installed? If your current system has suddenly broken down and is beyond repair, you don't have to wonder. But for many homeowners, your system may still be operating.
Here are some questions to ask in determining if now is the right time to finally upgrade your air conditioning system:
Is your system more than 10 years old?
Are your energy bills going up every summer?
Are some of your rooms not getting cooled sufficiently?
Have you had to deal with more repairs lately?
Are the repairs your A/C needs getting to be rather expensive?
If the answer is yes to even just one of those questions, it's at least time to consider getting a new air conditioner installed.
Many people don't realize the benefits modern systems have as well as the problems newer air conditioners can solve. If you're like a lot of people, you may have just resigned yourself to suffer with hot areas of your home. Or maybe you're simply sweating it out more than you'd prefer to in order to save money on your energy bill. Imagine having a cooling system that eliminates those annoying household issues you've just begrudgingly learned to deal with for years.
MODERN A/C SYSTEMS FOR GREATER HOME EFFICIENCY
Advances in HVAC technology has greatly improved the cooling options you have for your home. Not only that, you are much more likely to get an A/C system that can finally handle the specific needs of your home and your family. And these new air conditioning units can usually cool your home for less cost! Modern air conditioners are all highly energy efficient, and therefore use less energy to cool your home thoroughly.
CHOOSING THE RIGHT AIR CONDITIONER FOR YOUR HOUSE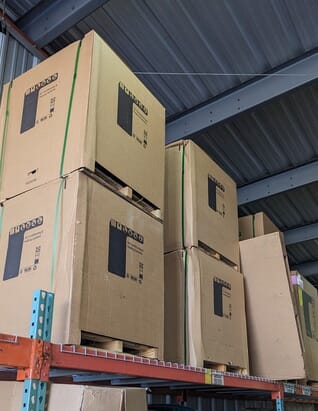 From size to SEER rating, our professional technicians can walk you through the various options you have in improving the cooling of your home. We can show you how different air conditioners result in better cooling and lower monthly energy bills.  Contact DALCO today and we can make sure you have the upgraded system your home needs well before the start of hot Denver days.
VARIETY OF COOLING SYSTEM OPTIONS FOR DENVER HOMES
Heat Pumps are a relatively new type of HVAC system. Heat pumps provide homeowners and businesses another energy-efficient option for supplying BOTH the heating and cooling your space needs. A heat pump works to both heat AND cool your home. DALCO Heating & Air Conditioning are your Denver area providers of heat pump installation and service. Call Dalco at 303-979-7541.
Ductless mini split units are excellent devices that provide cooling needed for smaller spaces such as apartments, offices, or rooms that aren't receiving adequate heating and cooling from the main HVAC system. As the name suggests, ductless mini splits are systems that do NOT have ductwork installed with it. DALCO Heating & Air Conditioning technicians are trained and experienced in ductless systems and can be counted on for professional installation of mini splits in the Denver area.
LET DALCO HANDLE YOUR COOLING NEEDS TODAY!
Don't be left suffering through another hot Colorado summer. Get a new energy-efficient cooling system to keep your home better cooled and do it by using less energy. Call DALCO Heating & Air Conditioning at 303-979-7541 and we will make sure to help you find the cooling solution that best fits your home, your family, and your budget.